In Honor of Health Freedom Fighter – Clinton Miller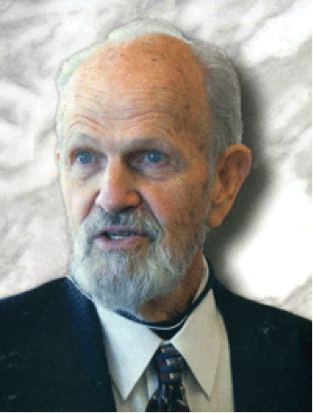 Clinton Ray Miller, known as the Father of Health Freedom, passed away three years ag on on July 24, 2013, in Cedar city, Utah. He had a huge influence on the freedoms we enjoy in the health industry. Clinton was a true fighter extraordinaire for what he believed to be true and dedicated his entire life making these dreams a reality for all. This month we honor a life well lived!
In 2003, Clinton Described his entry into the politics of health freedom: "My life as a health freedom activist started about 50 years ago in Salt Lake city, Utah. I started one of the first health bakeries in the United States. I called it Clinton's Wheat Shop. My motto was "The Whiter the Bread, the Sooner You're Dead". It was printed in bold letters on the back of my truck and on the label of every loaf of bread we sold. We made 100% whole wheat "HEALTH BREAD". We ground the wheat fresh every day on stone burr mills. It was made without any preservatives."
Clinton Miller was the pioneer of all pioneers, working to protect health freedom for all Americans. His conviction that "Health Freedom is second only to Religious Freedom" was the foundation of his life's work. Clinton began his public freedom work when a Utah health food store asked him if he would debate fluoridation with the head of the Utah State Dental Health Division. In 1961 Clinton was invited to represent National Health Federation in Washington DC. He moved his wife Bonnie and their family to Washington and became their star lobbyist. Leaders attribute the successful passage of the Proxmire bill, after a 17 year battle, to Clinton Miller. The bill protected Vitamins from drug dosage regulations and prohibited the DFA from setting upper limits of dosages for Vitamins in the Untied States. Clinton went on to work tirelessly with people from across the country to help pass the 1994 Dietary Supplement Health and Education Act (DSHEA), establishing that all dietary supplements are to be regulated as nutrients and foods and not drugs. He became famous for his "Clinton One page Faxes". With Clinton's encouragement, millions of faxes shut down legislative offices and he considered them the torpedo weapon of the health freedom movement.
In 2000, Clinton turned his attention to state health freedom efforts becoming a vibrant Board Member of National Health Freedom Action and working for Sunshine Health Freedom Foundation immersing himself into the state politics of safe harbor legislation to protect natural health and traditional practitioner from getting prosecuted for practicing medicine without a license. He was a guiding force in seven states obtaining safe harbor laws. Americans are forever indebted to Clinton Ray Miller for his tireless work protecting health freedoms. Leaders promised him that Americans will continue his work in the spirit of freedom and honor. Clinton always reminded leaders that each person, every leader, every legislator, every Congressman, is a good person, and is educable, and claimed that in the situation of debate and conflict "the good guys always win"!
In the spirit of honoring Clinton Miller and his lifelong work on our behalf, please support Sunshine Health Freedom Foundation with your contributions via Nature's Sunshine and other health freedom groups who are fighting for our right to remain free and true to our beliefs of being able to make choices on how we treat our bodies. Much of the freedoms we enjoy today are because of the efforts of Clinton Miller.